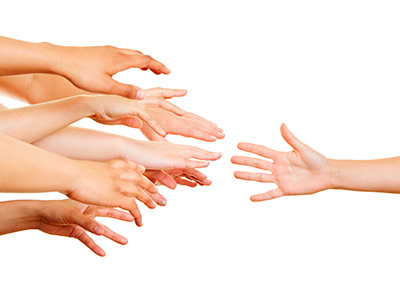 Substance Use Counselling
Alcohol and drug problems cut across cultures, wealth, ages, education levels, and professions. There are few lives who have not been affected in some way, directly or indirectly, by addictions. Most substance use begins innocently for a variety of reasons, such as relief from physical and emotional pain, desiring altered states of consciousness, increasing energy and alertness, and self-medicating for mental health problems. When the substance use moves from controlled use into problematic, compulsive use, often the skilled guidance of a professional counsellor is necessary.
At Synergy Counselling, we have been privileged to witness the courage, determination, and compassion of many clients and their families as they journey toward healthy living. In our work with you, we will help you to understand the underlying issues related to your use and/or the use of your loved one(s). Through your new understanding of these root causes and their associated triggers, you will be better positioned to take the necessary steps toward living a healthier life. We will also customize your treatment plan based upon your unique needs and preferred methods of change. When you are able to maintain your healthier patterns, we can explore relapse prevention strategies so that you may significantly reduce the chance of slipping back into problematic substance use.
We believe that addictions are often a symptom of deeper struggles related to trauma, mental health issues, cultural disconnection, and societal disturbances. We take a holistic approach to understanding and treating these issues, and subscribe to the bio-psycho-social-spiritual theory of addiction. For example, someone may become addicted to a substance due to genetic risk factors, mental health issues, social issues such as poverty, discrimination, and oppression, and spiritual issues, such as having a lack of purpose or connection to a higher calling. It is typically the complex interplay of these factors that must be considered for a complete understanding of the underlying causes of addiction. Through such a thorough understanding, we believe that we are better positioned to develop solutions that fit the unique needs of each client.
In addition to taking a bio-psycho-social-spiritual approach to substance use, we strongly believe in the benefits of harm reduction strategies. Substance use falls along a continuum, from mild use (or potential benefits associated with pharmaceuticals, light coffee or tea drinking for alertness), through moderate (consumption of red wine to experimental/ occasional use) to regular or problematic use that leads to addiction. We prioritize focusing upon and reducing any harms associated with use and, depending upon the individual's goals, may or may not assist in the development of abstinence goals. We welcome the expertise of each client in co-creating their map of healthier living.